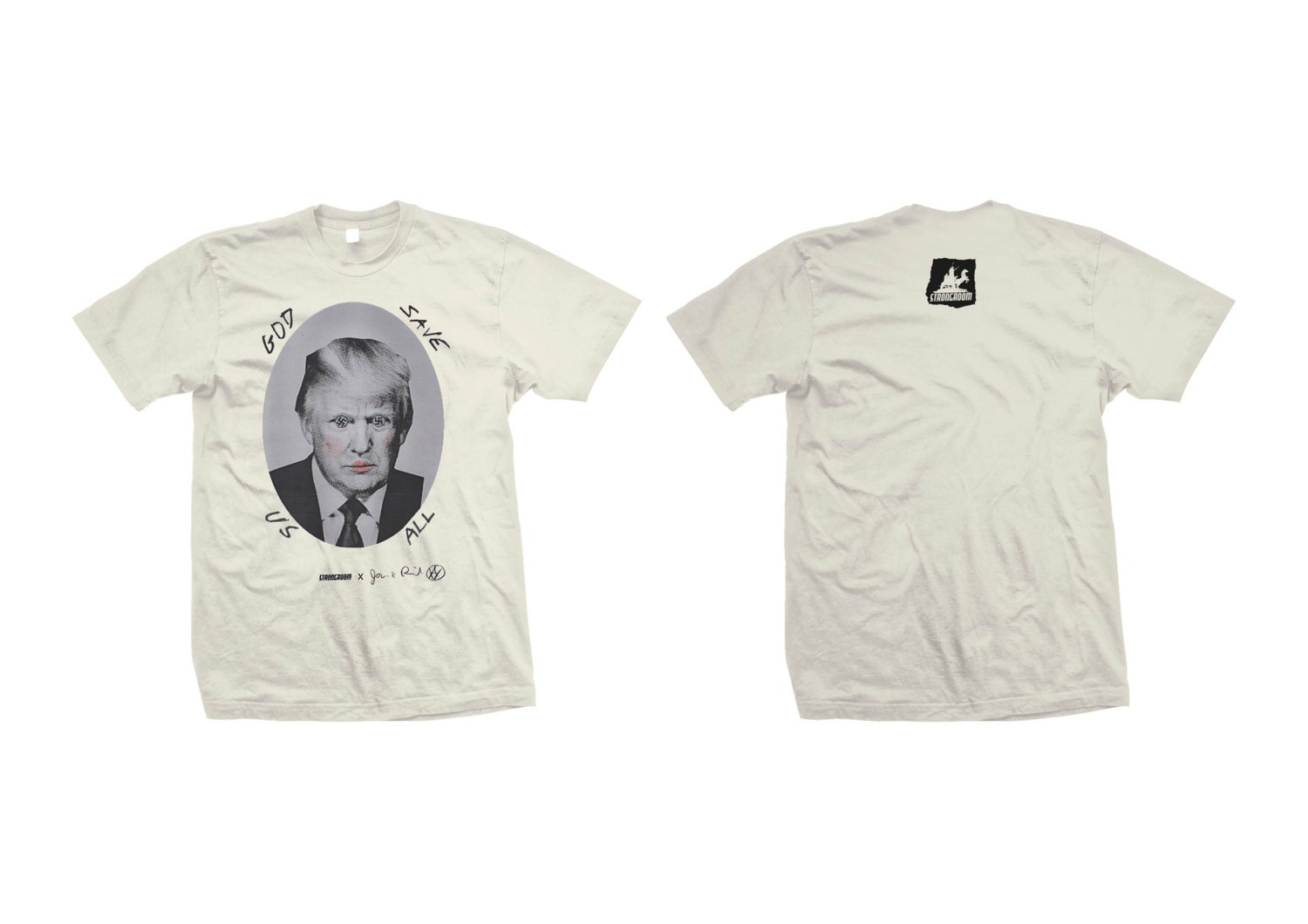 Trumpelina
UNISEX 'Trumpelina' Limited Edition STRONGROOM x JAMIE REID Tee.
Available in S, M, L, XL and XXL
-About Jamie Reid-
Even if you haven't studied at art school, without realising you'll recognise the work of Jamie Reid.
Without doubt, Jamie Reid is the man credited with creating the punk aesthetic. His work, featuring letters cut from newspaper headlines in the style of a ransom note defines the image of 'punk'.
When he took a Cecil Beaton silver jubilee portrait of the queen and superimposed a safety pin through her bottom lip, he created one of the most iconic pop cultural images of the late 20th Century.
40 years later, Jamie now turns his iconoclastic attention to the United States of America using elements from the original Swastika Eyes collage.
In the eve of Trump's visit to the UK, Jamie has teamed up with Strongroom and created extremely limited edition T-shirts bearing Trump's face in drag makeup, in true Jamie fashion. Available while stocks last.